This is an undersea play set that I made partly from wool and partly from recycled materials. The bag doubles as a little cave and was crocheted from reclaimed yarn.
And here is a sweet little mama bird sitting on her clutch of eggs.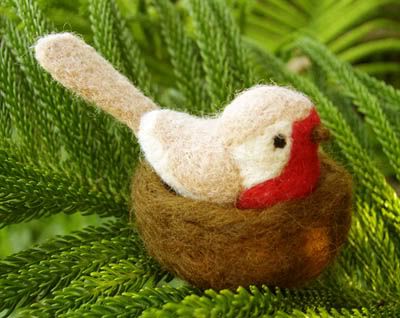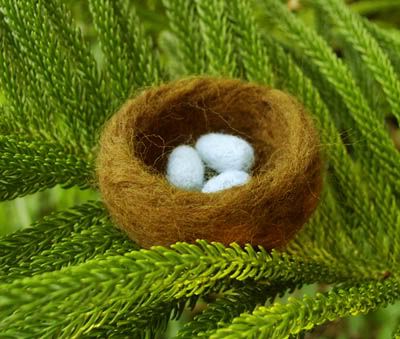 A cute little gnome friend in a mushroom garden: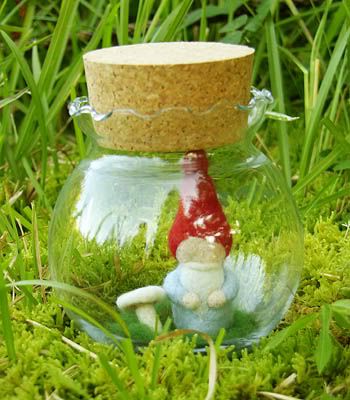 And a play set with a pond, mama duck, and her two little ducklings: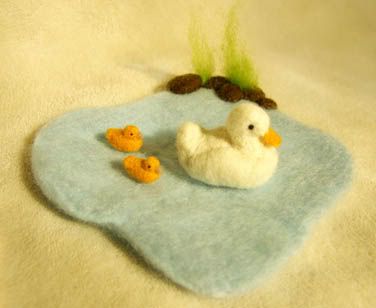 I hope you all get some ideas for your needle felted toys. You are welcome to copy my ideas, just please do not sell them if they are too similar. Thanks!
For more of my needle felted toys and lots more photos,
view them in my shop on Etsy
.
I just finished a big batch of needle felted toys that I intend to sell and got them posted to my Etsy shop yesterday. There are several photos and I don't want to take up too much room on anyone's friends list, so if you'd like to see them, click on the link for the cut below: